Your new role
Together with your frontend team you will design responsive front end applications, monitor development results, as well as provide technical support for existing applications. Furthermore you support other engineers, share your knowledge with your colleagues and contribute to agile projects.
This job is for you if
you would like to support the team with your know-how in front-end engineering (React)
you are solution-oriented and like to take the initiative when new ideas come up
you have experienced and come to appreciate agile methodologies and mindset
Company description
Sherpany is a Swiss Tech company founded in 2012. Our headquarter is located in Zurich and we have offices in Lisbon, Berlin, Paris, Milan and Wroclaw. Our team is building a mobile and web based platform that allows effective choice making by digitally transforming meetings and decision making processes. In cutting administrative, organizational and repetitive work Sherpany`s platform is actively sparing resources like paper, shipping and transportation. Within the next 5 years we aim to give back over 2 Mio. hours of extra time to people making decisions thereby enabling them to focus on value-adding work.
Company culture
You are part of a multi-cultural company with a flat hierarchy, where your ideas are always welcome.
Our corporate culture means a lot to us which is why we organize regular team events and cultivate a value-driven cooperation.
Goodies & Benefits
Your personal and professional development is important to us which is why we offer financial support for further education, trainings etc.
We work with Apple products; every employee receives an own MacBook
In order to maintain your work-life balance we offer flexible working hours, home office and/or remote-working.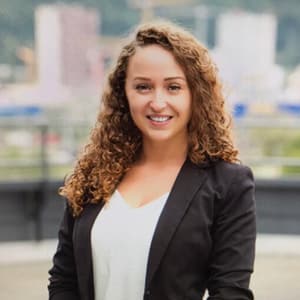 If you have questions or want to find out more about the job, contact Majda via 044 515 89 50 or
majda.zuli@sherpany.com.
Send us your online application (CV, cover letter and references/diplomas, if available).
Programming task - let us see your potential 😃
First interview with Majda (Talent Acquisition Specialist)
Second interview with Hiring Manager (CPO)
E-meet your future team
Offer 🎉