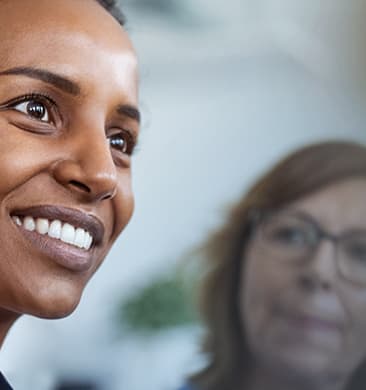 Your new role
As Lead Marketing of the Business Unit Pharma, you will be responsible for the brand positioning of Pharmaceutical Systems and its broad product portfolio. Together with your cross-functional team you will develop a long-term marketing strategy considering customer needs, market and technology trends as well as competitive landscape. Based on your strategy, you'll deduce measures to be implemented by your team. Included are here also customer oriented digital projects.
You will be our brand ambassador who communicates globally using a well balanced mix of marketing methods. Collaborating with customers, partners and media you grow the impact of our brand and
gain trust from our customers.
This job is for you if
you look forward to supporting a cross-functional team with your know how in the definition and implementation of strategic
and operational B2B marketing of high-tech products.
you have a Master's degree in Marketing, Economics or Business Administration and have gained at least 5 years of professional experience.
you enjoy supporting and developing a team of several talented marketing artists around the globe.
you feel comfortable representing your ideas to stakeholders and take them on your journey.
If so far you haven't worked in Pharma, don't worry. We are happy to recruit talents that haven't any know how in Pharma yet.
About Us
SCHOTT is an international technology group in the areas of specialty glass, glass-ceramics and related high-tech materials as well as in the field of parenteral packaging for the pharmaceutical industry with over 130 years of experience. We are more than 16.000 employees in 34 countries – become #OneOfUs!
For us, human health matters. We save lives by working with people from all over the world who are creative and emphasize collaboration.
At SCHOTT Pharma we design solutions to ensure medicines are safe and easy to use for people around the world. Currently, we are thankful to help in delivering a COVID-19 vaccine to hospitals and patients.
Company culture
We foster a unique company culture that emphasizes authenticity, diversity and inclusion. Our daily exchanges are based on mutual trust and respect among each other.
What we offer
We support your professional growth through systematic personnel development. Together we design your personal career path without losing focus on the balance between work and family, your health and well-being and flexible work schedules.
Please contact Claudia Merten, Talent Acquisition Manager, at +496131663260 for any further questions about the team or the job.
A recruiting panel will read your application.
We usually conduct phone interviews, followed by one or two personal interviews.
There may also be a case study included in one of the appointments in Mainz.
We also try to include not only the potential hiring manager but also relevant peers and/or team members in this process to provide a good insight into the role.