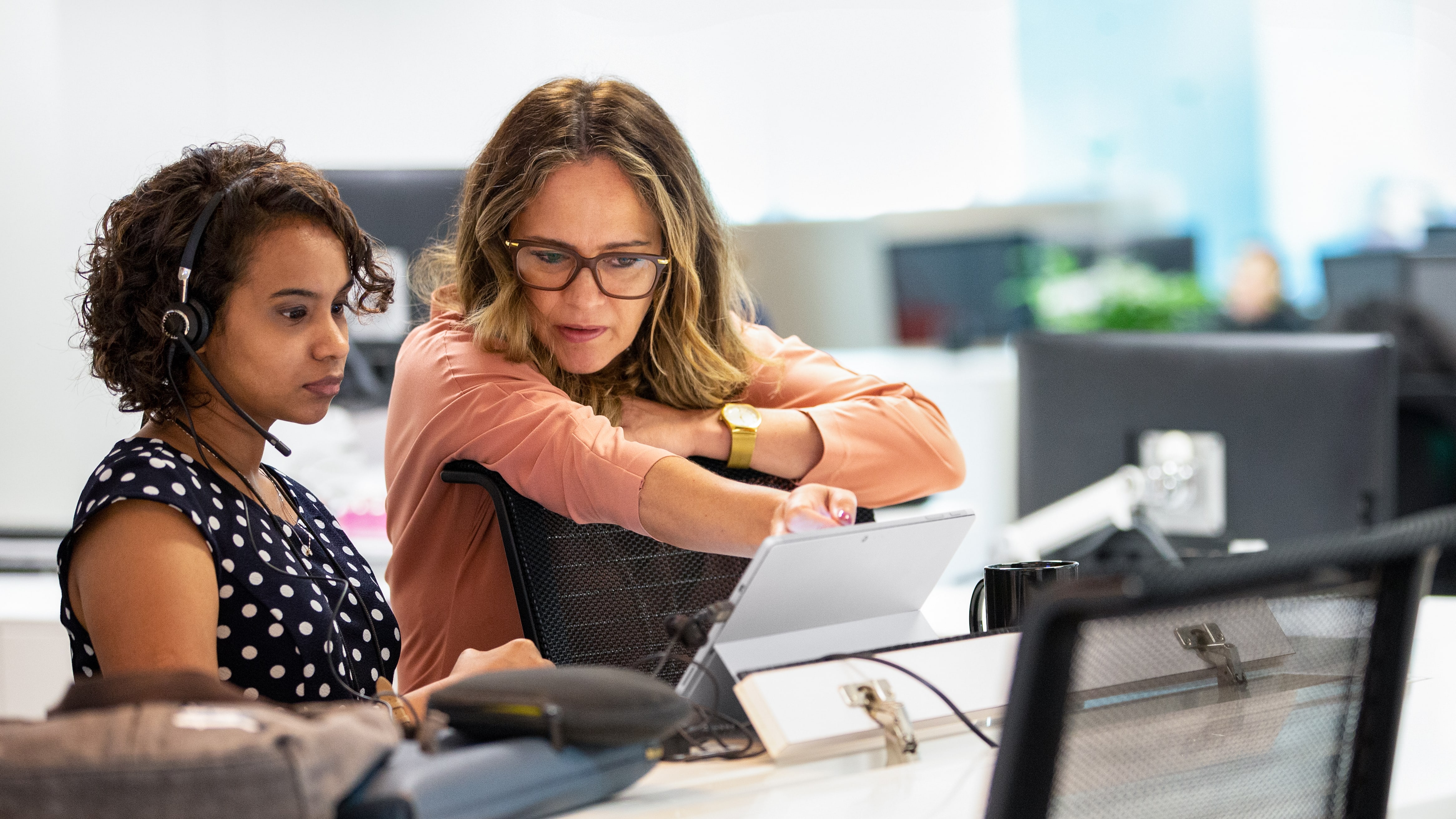 Senior Software Engineer
Full-time | Amsterdam (Netherlands)
Your new role
As a member of our Microsoft Commercial Software Engineering (CSE) team, you work side by side with customers' development teams to create novel software solutions that help them maintain and enhance their sustained ability to set and reach milestones.
You use both open source and Microsoft technologies to deliver projects with sustainable impact. Collaborating with engineering and product teams, you contribute to our software engineering projects to deliver well-defined products that generate immediate customer value and deliver high-quality, broadly applicable software contributions. For more about the job: https://careers.microsoft.com/us/en/job/1261928
This job is for you if
You enjoy continuously building your technical knowledge and mentoring junior team members to drive excellence in engineering as a cohesive, efficient, and productive unit

You keep your calm when developing complex production systems gets busy.

You agree that communication and prioritization are essential to delivering customer value.

You not only appreciate the work of the open-source community but share our enthusiasm for actively supporting the community as a contributing member.
About Us
Our team is part of Microsoft's global engineering organization, CSE. We support customers who seek to transform their industry and solve mission-critical tasks using cloud-based solutions. We collaborate closely with their engineering teams to develop code that accelerates their business. Partnering with our product groups, we help shape the future of our platforms. We take pride in contributing to the open-source community while making our platforms easier to adopt.
Company culture
We embrace a growth mindset and encourage empathy, integrity, and commitment. As a community, we deeply appreciate people who share their authentic selves and their diverse perspectives.
At Microsoft, we believe in the positive impact technology can have on communities – and the world. Join us and help create improvements that change the lives of people everywhere.
What we offer
Our work environment is open and informal. You're welcome to work from home, out of one of our offices, or at customer sites – wherever you feel is best to get the job done. Your compensation package includes a range of benefits tailored to your needs and those close to you:
Healthcare
Savings and investments
Giving programs
Educational resources
Maternity and paternity leave
Opportunities to network and connect
Discounts on products and services
Generous time away
Erica Krokos is happy to answer your questions about the job or the team via email.
Step 1: A relaxed chat with a recruiter
Step 2: Meet with a team lead to walk us through your technical experiences.
Step 3: In the last round of technical and behavioral interviews, we learn more about each other.
Step 4: We communicate our hiring choice.