Your new role
Interaction development is at the heart of our process. It is all about the user experience. You build the puzzle pieces for the interaction with the user. You drive how it feels, moves and dances. You turn design into pieces of code.
Our aim is to bring about results at high quality: Reusable, modular, fast, light, beautiful. We build fluid, exciting and meaningful experiences for our users. You will be responsible to produce user interfaces for complex digital products and responsive websites.
This job is for you if
you want to support our team with your know how in HTML, CSS and JS.
in your former jobs you have already gained some experience in meaningful semantics, SEO and social media markup.
on the one hand you appreciate rapidly building prototypes and on the other you like to work on extensive projects.
you believe - just as us - that the collaboration and communication between people and machines can bring out purposeful solutions.
About Us
Hinderling Volkart is a Swiss digital agency with a passion for national and international clients such as Switzerland Tourism, Swiss, Swiss Milk, Lufthansa Group, Hiltl, Swisscom, Post Finance. Since 2020 we are part of Dept, an international digital agency that combines data, technology and design.
Company culture
We aim to learn from each other, and enjoy a relaxed work environment where teams and people are committed. We want to provide a work setting that contributes to your happiness and personal growth.
We don't look for blind executioners. We live a culture where each one of us interrogates and reviews both concept and design. We work in cross-functional teams and also with a variety of backend partners.
What we offer
We have specially brewed coffee and a spacious office in Zurich Wiedikon. You will get a free mobile phone subscription, sports offering, free drinks and snacks for your balance.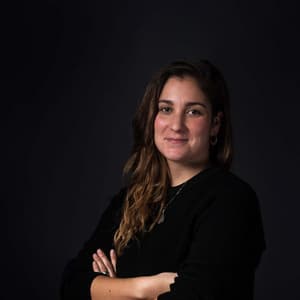 Valentina Bretti, People and Culture, is happy to answer your questions about the job or the team at +41444564000 or via email.
This is how our process works:
We confirm receipt of your documents within 5 days
After ten days, we have reviewed all applications and will get back to you.
If we like your application we will invite you to a 20 - 30 minutes Hangout Interview
If everything fits, we will invite you to a personal interview at our agency.
If it still fits, we will discuss the conditions of employment together.