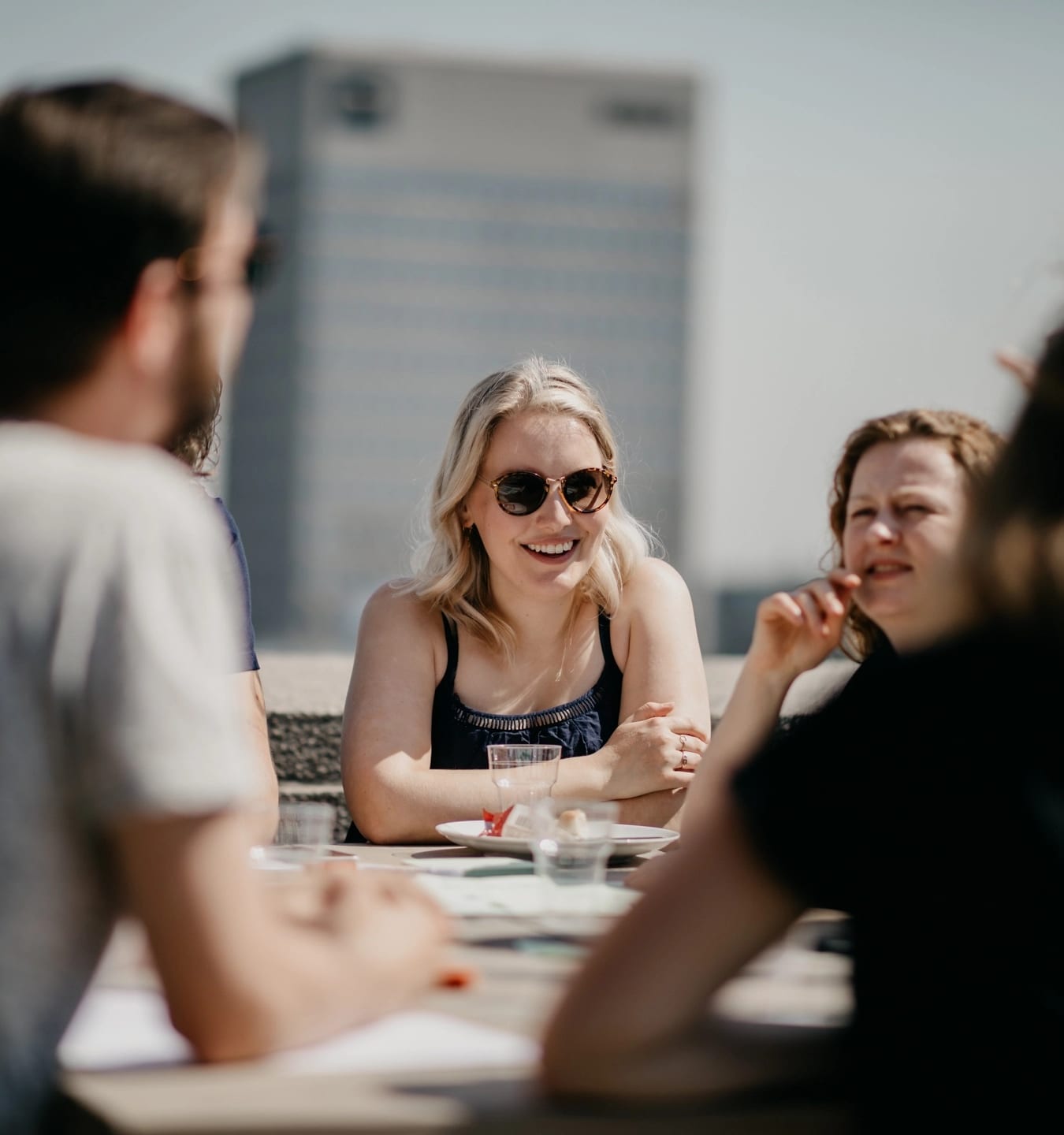 Your new role
As part of our Swiss team, you create strategic proposals and campaign plans for programmatic channels across video, audio, display, and digital out of home. Responsible for entire programmatic campaigns, you manage the process from concept and set-up to tracking and deal management to optimization and reporting. Your enthusiasm for the future of web advertising motivates you to keep up with new publishers, tech developments, buying types, and industry trends.
You're willing to take the initiative, love to stay organized, and thrive on working with others. Sharing knowledge with Dept® colleagues and clients feels natural to you. Co-workers in programmatic consulting and media strategy benefit from your ideas and insights. You're comfortable helping the broader team learn about the why and how of programmatic advertising. Supporting planning efforts, you put your curiosity and eye for details to use to contribute to research, help implement client audiences, work closely with colleagues in paid advertising. Collaborating with data and analytics teams, you research behavioral segments for set-up and optimization. And last but not least, you take a consultative approach to growing extant and new programmatic clients.
This job is for you if
You're looking forward to supporting our team with your skills and know-how in programmatic advertising in a spirited environment where decision-making paths are short and people are motivated and energetic.

You have a couple of years' worth of experience in managing programmatic campaigns end-to-end.

You love to communicate and feel at ease discussing ideas and details in a multicultural agency environment with English and German stakeholders.

You have hands-on experience working with CM360, DV360, and Studio.
About Us
We are Dept – a holistic digital agency that combines creativity with a keen understanding of technology and data. Our 2,000+ minds, makers, and creatives in strategy, design, and development help clients reinvent their digital reality and accelerate their business growth.
We believe in a relaxed work environment, transparency, personal responsibility, and short decision-making paths. Our people ask questions, learn from each other, and collaborate across crafts, from concept to development.
Company culture
Inclusive, supportive, and open: We are a community of creative and motivated people who live for the magic of bringing amazing ideas to life with exciting new technologies.
We nurture a culture of mutual trust and respect where people can grow as people. Cultivating an environment together where each and everyone can experience flow, make an impact, and trust they will get the support they need is essential to us.
What we offer
We provide a work environment that contributes to your happiness and personal growth. Our development and training opportunities, remote-work options, and adaptable work schedules help people maintain work-life harmony.
We celebrate milestones together. Our relaxed pub crawls, summer and winter get-togethers, visits to the Dept Festival in Amsterdam, and winter weekend trips are famously popular.
Some 100 creative minds work remotely or at one of our three locations in Switzerland. Choose between one of two accessible-for-all spaces in Zurich – the NŒRD or the Schlotterbeck. Or, pick a cozy, fully equipped office in Bern where you can bang away on your keyboard in peace and privacy.
Sam is happy to answer your questions about the job or the team via email.
Please understand: We can only accept applications submitted through our careers website.
Step 1 – We confirm receipt of your documents within five days.
Step 2 – We will review your application over the next ten days and get back to you.
Step 3 – If we like your application, we'll ask you to join us for a 20-30-minute Hangout interview.
Step 4 – If we feel we might be a good fit, we'll invite you to a face-to-face interview at Dept.
Step 5 – If we still feel we're a good fit, we'll discuss the conditions of employment together.