Your new role
The Future Circular Collider Study (FCC) explores different designs of circular colliders for the post-LHC era. Reaching higher energies and unprecedented luminosities would allow us to explore the fundamental laws of nature and probe yet unexplained observations. PSI, as a member of CHART (Swiss Accelerator Research and Technology Center), is a partner in this effort, focusing its R&D, among others, on superconducting magnet technology.
As part of a team supporting this research and science project, you commission and program a semi-automatic coil winding table. You handle the coil winding and develop semi-automatic winding fixtures. Your responsibilities include operating hydraulic presses, annealing furnaces, and cranes.
Sharing our enthusiasm for precise and reliable work, you devise and build test setups and tooling. You create straightforward 3D CAD designs, handle CNC machining and basic automation tasks.
This is two-year employment contract, renewable for one more year.
Curious to learn more? Please reach out to Bernhard Auchmann, PhD, at +41 56 310 30 26, or Stéphane Sanfilippo, PhD, at +41 56 310 41 11.
This job is for you if
You look forward to supporting English-speaking project stakeholders in a collaborative, interdisciplinary environment.

You have vocational training in a mechanical discipline and completed your higher vocational education and training at a technical school, university of applied science, or similar.

You have hands-on experience constructing electrical machinery.

You take the initiative in your area of responsibility and take pride in a job well done.
About Us
Join the largest research institute for natural and engineering sciences in Switzerland! At the Paul Scherrer Institute, people come together from across the globe to collaborate on ground-breaking research in different fields. Our mission: to find sustainable solutions to fundamental questions facing society, science, and the economy.
Company culture
People from multicultural backgrounds and as many as 60 nations work together at the PSI, enriching the local culture with a cosmopolitan way of life. One in four of our 2,100 staff are completing their vocational training, post-doctoral or post-graduate studies. To foster professional and personal growth for all, we have created a diverse research environment that promotes inclusion and equal opportunities at all levels. These values inform our hiring process.
What we offer
Flextime
A minimum of five weeks of paid annual leave and a loyalty bonus every five years
Daycare on site and generous child and education allowances
Above-mandatory paid leave for parents-to-be
Tailored personal-development opportunities and advice for dual career partners of PSI employees
Above-mandatory occupational benefits, accident insurance, and paid sick leave that includes recovery from accident injuries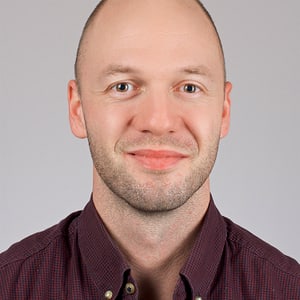 Kevin Steffen, Bereichspersonalfachmann, is happy to answer your questions about the job or the team at +41 56 310 39 63 or via email.
Step 1 – Apply online, and we'll confirm right away.
Step 2 – If we feel you could be a good fit, we'll invite you to join us for an interview at PSI.
Step 3 – To learn more about each other, you will meet with our selection committee and human resources management. We give feedback soon after.
Step 4 – We'll request a second interview or contact references if we have more questions.
Step 5 – Once we have a unanimous decision, we'll offer you a contract.
Paul Scherrer Institut, Forschungsstrasse 111, 5232 Villigen PSI, Switzerland, https://www.psi.ch